Derby Baník and Opava are sold out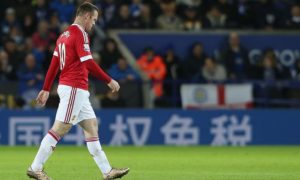 Wednesday's match of Baník Ostrava and Opava will overcome the second league's record. According to the home club, fans have broken over twelve thousand tickets, and the stadium in Vítkovice will be sold out in the Silesian derby, even if the match will be seen in direct TV broadcast. The police are also preparing for the match, which described the match as risky. In the past, several rivals of Silesian rivals have been accompanied by widespread violence and rioting.
"The interest in the game in the last few days has increased so much that we would be able to sell a few more thousand tickets, unfortunately the capacity is not inflatable" Monika Matulová, manager of ticketing at Banja Monika, told the club website.The prestigious duel of the Silesian rivals overcame the record-breaking visit to the history of the second league, which attracted 10,252 spectators in the 1994/95 Opava and Prostejov matches. The Ostrava team managed to sell the stadium in Vítkovice for the first time since the relocation of Bazals. For the last time on Baník came over 12 thousand people in May 2014 on a duel with Slavia.
The Ostrava footballers will be sold out home after a long twelve years. All their tickets were dealt lastly in March 2004 for a match against Slovácko, which monitored 18,020 spectators in Bazala.This season, Baník won the title.
Due to fears of the riots of fans, it will be ready to hit up to 200 police officers and city police officers. "The police and traffic police, as well as members of the special police unit and the criminals, are involved in the measure," spokeswoman of the Moravia-Silesian police Gabriela Holčáková said. She added that the police do not yet plan to supervise the transport of fans. "In connection with the match, we will strengthen the connection at 16:42 from Opava with arrival at Vítkovice at 17:29 and at 21:30 from Vítkovice with arrival to Opava at 22:38.We put together two CityElefant sets that together have a capacity of about 600 seats, "said Czech Railways spokesperson Monika Bezuchová.
Duely Baník and Opava belong to the category of risk. in 2004, Opava reached some 3500 Baník fans from the Ostrava and Slovakia and some of them were already on the train, they pulled iron bars , which are used for luggage storage, and they then used in the skirmishes with policemen and fans of Opava.After the match, the core of the Ostrava hooligans, led by a large group from the Polish Katowice, attacked the domestic supporters sector, which had a hard time clashed with police heavyweight. Eight police officers were injured. The club's management estimated the damage to the stadium at 250,000 crowns.